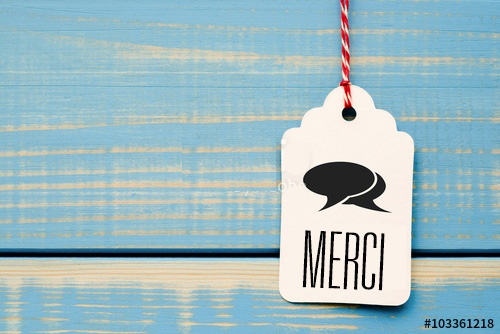 My husband was admitted through the Emergency Department at the Montfort; complications from the replacement of the aortic valve and the repair of the tricuspid and mitral valves were the major cause of his death in November.
The reason for this letter is that during his stay on the 6th floor, I had great respect and admiration for the staff that attended to my husband. The staff was extremely dedicated, caring and showed a great deal of respect and compassion.
Dr. Asma Trabelsi was the attending physician to my husband during his stay, which was very comforting for me. I noticed that she was on the 6th floor during the weekend as well. Each day Dr. Trabelsi took the time to discuss my husband's condition with me. She was very kind and caring. He was deteriorating very fast. Dr. Trabelsi made sure that he was less anxious and confused. She showed a lot of empathy.
During a weekend when my husband was in palliative care, Jean-Michel was the nurse on duty. He is a wonderful person. I felt that my husband, who was extremely agitated and confused, was very much at peace under Jean Michel's care. My husband was not always happy with my presence at his bedside. However, Jean-Michel had that special touch that made him feel tranquil. I have great admiration for Jean-Michel.
Anne Roberts introduced me to Palliative care with a beautiful little pamphlet 'Gone from my sight… The Dying Experience' by Barbara Karnes. I could accept that my husband was in the last stages of his life. By talking to Anne and by reading that brochure, I felt a lot of comfort.
Audrey was the palliative care nurse who attended to my husband the last days of his life. She is a very caring and kind nurse.
I also would like to mention Joe and Pascal, members of the physio team that tried so hard to get my husband to walk. They did their utmost to help him. Unfortunately, he was too confused to accept their help. I'd like to mention that both Joe and Pascal were very understanding and comforted me with their kind words.
The PSWs Lynn, Sabrina, Claudette, Dominique and Speciosa showed a lot of kindness and care for my husband. Especially when he was bedridden, they washed him, carefully turned him over at regular intervals. It was heart-warming for that so many staff members were concerned about him.
I feel the same for the nurses, Délivrance, Véronique, Danielle and Pauline. I always felt that my husband could not get better care. Véronique and Danielle relieved him from excessive mucus with the suction pump which improved my husband's breathing.
Mariana the dietitian prescribed extra calories for him; however, he lost his appetite and refused to eat. Mariana also took the time to discuss his diet with me.
The Head nurse, Chantal, was very respectful and empathetic when I arrived at the Montfort immediately after I received a phone call that my husband has passed away, early that morning in November.
It was also very kind of Geneviève and Janine at Registration and Accounting to assist me with my insurance.
I am certain that I have forgotten a number of dedicated and caring staff members. I would like to mention that I have great admiration and respect for all the people involved on the 6th floor that showed so much kindness toward my husband and I.